Friday, November 8, 2013
Women's News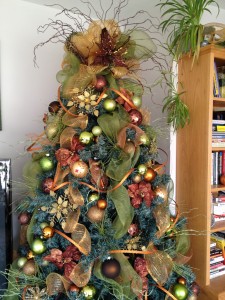 Fixing for the Holidays
Ladies night at Little Mountain Greenhouses Nov 23
Released by Diane, LMG
t is time to start thinking about the Holidays. Don't miss a fun filled evening, to learn, laugh and love your Christmas decorations this year.
Local authors will be featuring their books: Kim Gemmell 'Bravery' and Judy West-Pratt with her book called 'Just like me'.
Last year, Ladies night was a huge success and a lot of fun for all ages, this year don't forget to sign up and get inspired for the holidays.
• Gourmet Village samples and holiday treat ideas
• Local Baker featuring baked goodies for your holiday table
• Tibetan Shawls - Kathy McKay as well as our imported LMG scarves

• Door prizes and swag bags
Also featured are exclusive 'How To' demonstrations such as;
• Kim B on Orchids for the Holidays
• Growing Amaryllis for a Holiday bloom
• Decorating with Cranberries
• Simple rules for decorating a tree
• Remaking your old hanging baskets for a festive holiday basket
Holiday Open House on Saturday, November 23, 2013 Time: 8:30 a.m. to 6:00 p.m.

See you at our Annual Holiday Open house. Be sure to check out our dazzling Poinsettia displays, with over 22 varieties of locally grown Poinsettias. Bring the whole family, we have fun kids activities throughout the day.
Department 56 Collectable Party is finally here. Come and meet Dan Williams, Department 56 representative, and join us for an evening of fun activities. Department 56 Collectables are exclusive to LMG in the Chilliwack area. These finely crafted villages, houses and accessories come to life with movement and light.
• Draws & Prizes
• Refreshments & Appies
• 50% off any Christmas item (excludes Dept. 56) with any 1 Dept 56 building
• Official release of Department 56 retired villages - 25% off retired items
• Unique display ideas
• New villages on display
Please RVSP for both events.

TEL: 604.792.4403 | FLORIST: 604.792.7888 | TOLL FREE: 1.800.555.7098

MONDAY - SATURDAY: 8:30am -6:00pm | SUNDAY: 10:00am - 5:00pm

47558 Yale Road East | Chilliwack BC | V2P 7N1
www.littlemountaingardencentre.com


© Copyright (c) 2013 The Valley Voice